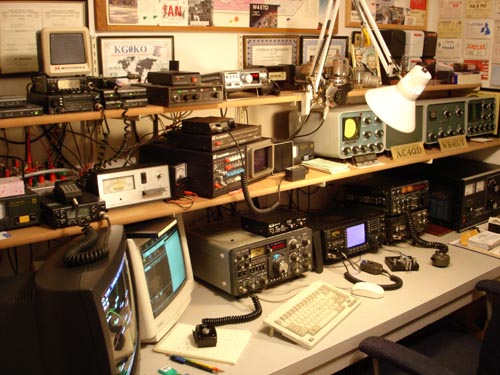 Misc. Items @ WB4IUY/AC4QD
As always, there's little bits and pieces in every hamshack that don't really fit any category, but of part of the every day operations. You can look at the picture on the right and see many such items, here.


These items range from CW Key, reference books, clocks, and more. I'll add pics of these items from time to time, and this is what I've photographed so far...