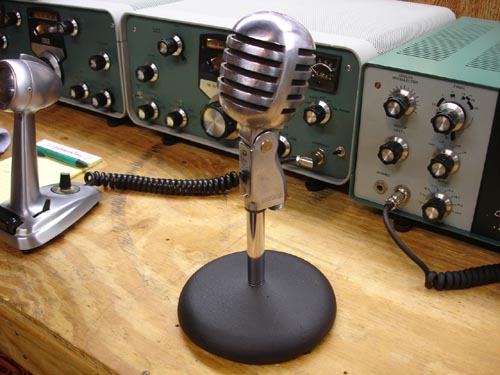 Microphones @ WB4IUY/AC4QD
I love old microphones. Heck, I like most all kinds of microphones, and have been picking up various versions here and there for years. I've restored some, kept some as original with their wear and tear from years of use, and have modified other microphones to use other types of elements to fit my personal taste. Sometimes, I just change elements to see what the difference in audio reproduction is...

Some of the microphones I have are pulls from commercial service. Some have been used in police, fire, rescue, and other public service venues. Some were picked up at hamfests and came from Amateur or CB use. I don't think I've _ever_ had but 1 brand new mic since I got my ticket in 1974. Oh well, this is an attempt to show you a few of my old mics...